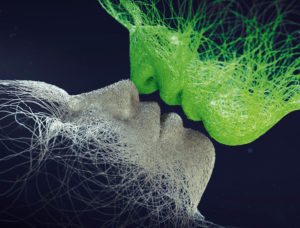 individual connectors- to meet customers' requirements.
Numerous products can be produced in as wide a range as DIN connectors. In other cases it could, however, make sense to deviate from the norm. With our experience in development and construction of prototypes through to mass production we are the right partner.
E-Mail: info@2e-mechatronic.de Phone: +49 (0)7021 / 93010
Due to its individual design, the connector makes incorrect
wiring or the use of incompatible connection devices impossible.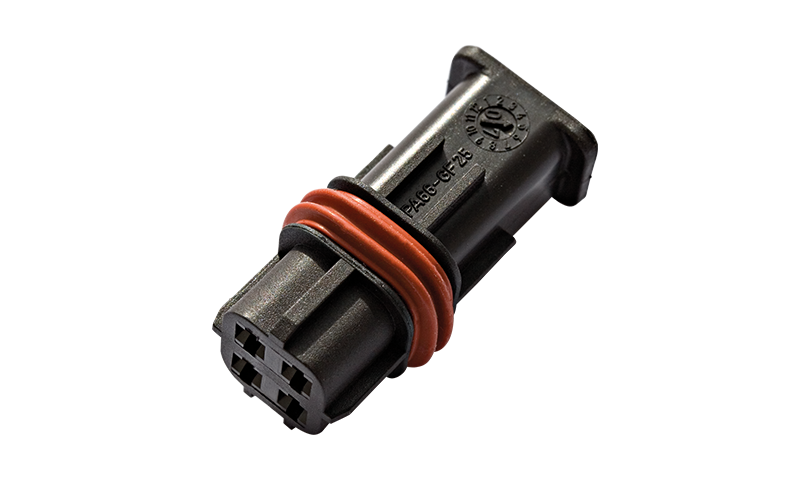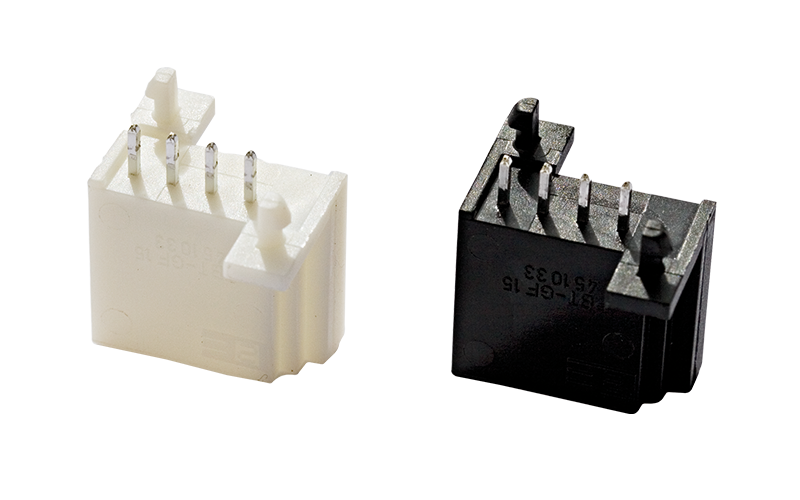 Individual solution for confined spaces.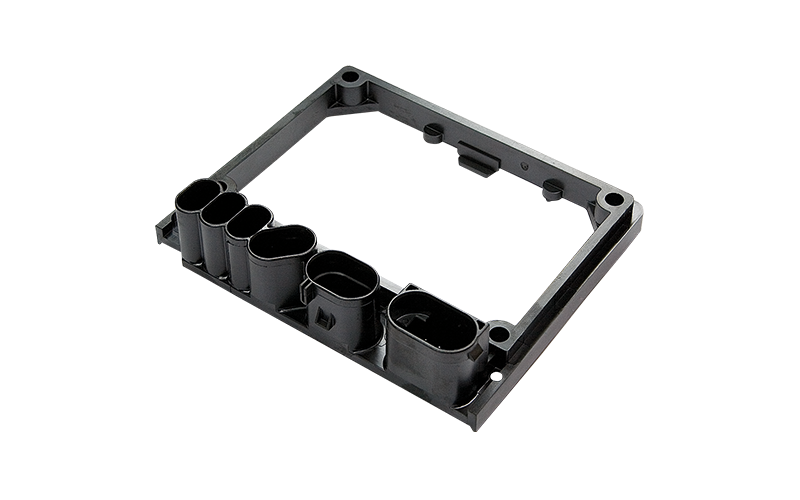 Combination of several connectors and mechanical holding fixtures in the high temperature range of an assembly.
Creating your own connectors - reasons for new developments and their benefits
Standardized connectors cover many areas of application, but by no means all of them. The standard range of connectors may not provide a solution if, for example, a connector with an unusual number of contacts or for the transmission a very high current, is needed. Also the combination of different connectors, such as signal and high-current contacts, fluidic and optical connectors may require customization. The same applies to unusual spatial conditions which make the development of customized connectors in special shapes necessary. Another reason for the new development is the uniqueness of the of the entire product. A mix-up of assemblies (e.g. cable harnesses) is made impossible with connectors which are specifically designed for this product.
Materials and manufacturing processes of customized connectors
There is a wide range of various plastics and contacts (flat contacts, round contacts, pins or blade contacts) available, up to and including inserts with electronic filters or for fluidic media and optical signals. Based on our own experience and in consideration of the area of application and expected loads, we will advise you on the most suitable material for your specific needs. We then process the materials using a method suitable for this specific purpose. The first option is to insert the contacts into the injection moulding tool and directly overmould them.
The other option is to produce the plastic body first and to press the contacts in afterwards. Of course, the connectors can also be provided with seals or other extras directly during production. We also offer numerous way of attaching the connector to the assembly, from crimp, solder and press-fit connections to screw cages and insulation displacement connections. Depending on the type of connector and the required number of pieces we produce the parts semi-automatically or fully automatically.