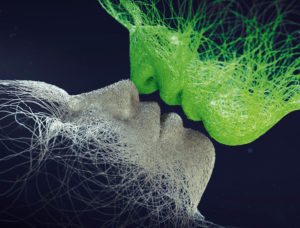 High-precision injection moulded plastic housings.
Miniaturised sensor technology is sensitive and must therefore be protected from external influences and mechanical damage. 2E mechatronic manufactures high quality, high-precision sensor housings using fully automated processes. Thanks to modern housing technology with regard to inserted parts such as bushings or pins, products can also be adapted to satisfy almost any customer requirements.
E-Mail: info@2e-mechatronic.de Phone: +49 (0)7021 / 93010
NOx sensors are a part of the exhaust aftertreatment system in vehicles. NOx refers to various gaseous oxides of nitrogen that, among other things, are produced by the combustion of fossil fuels.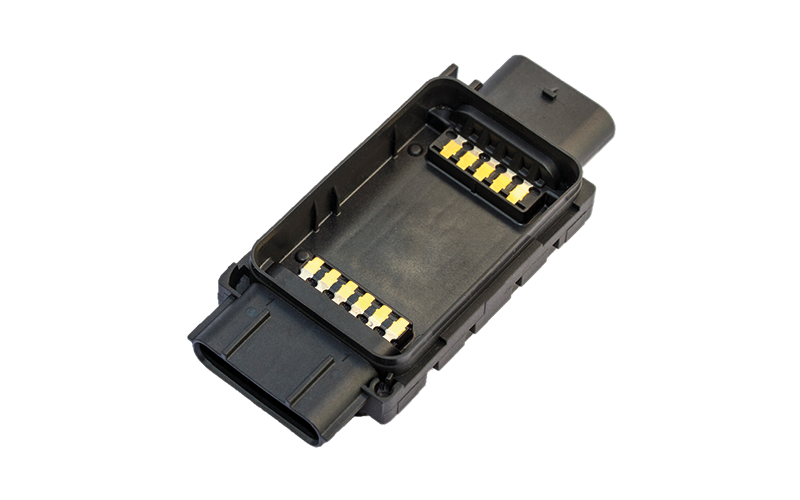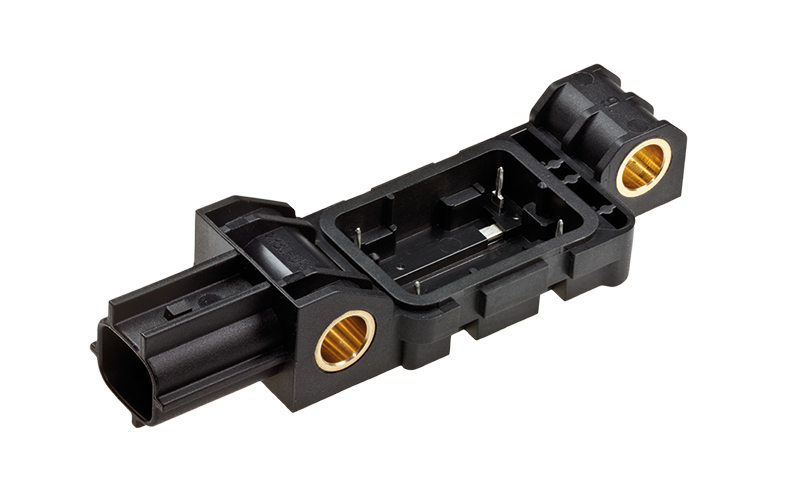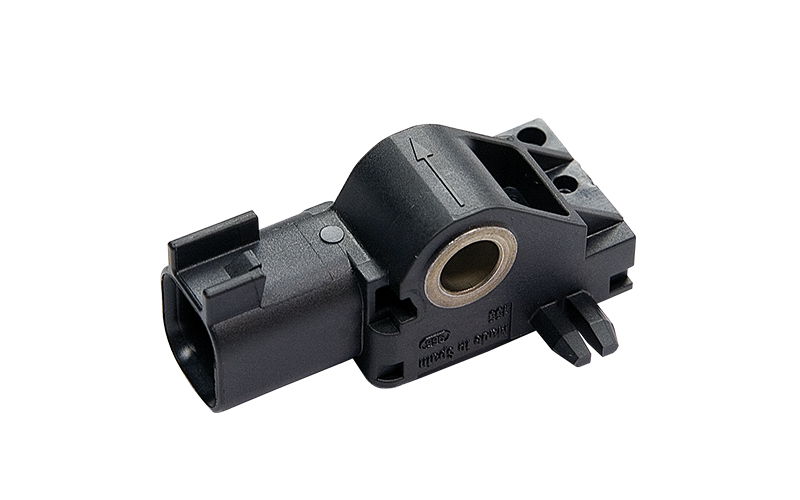 This housing for acceleration sensors is used to accommodate extremely small electronic parts that must be mounted in the correct positional arrangement in the vehicle. The electronic-parts are connected using press-fit technology.
Yaw rate sensors are an integral part of driver assistance systems, in this case the so-called ESP® (Electronic Stability Programme).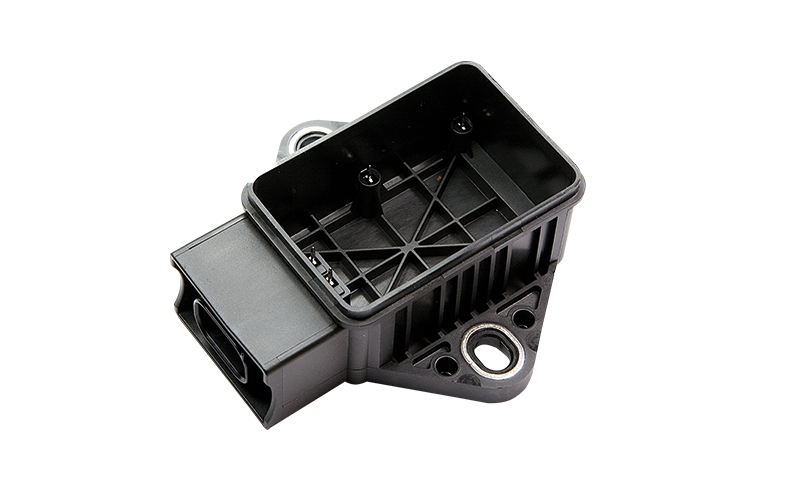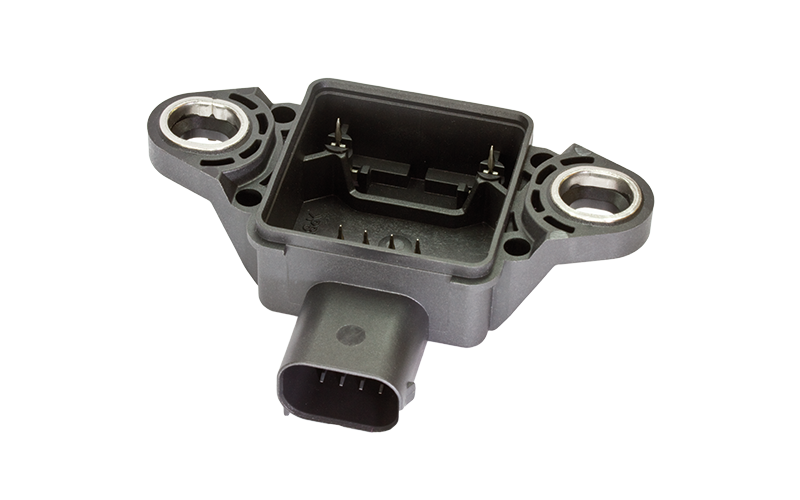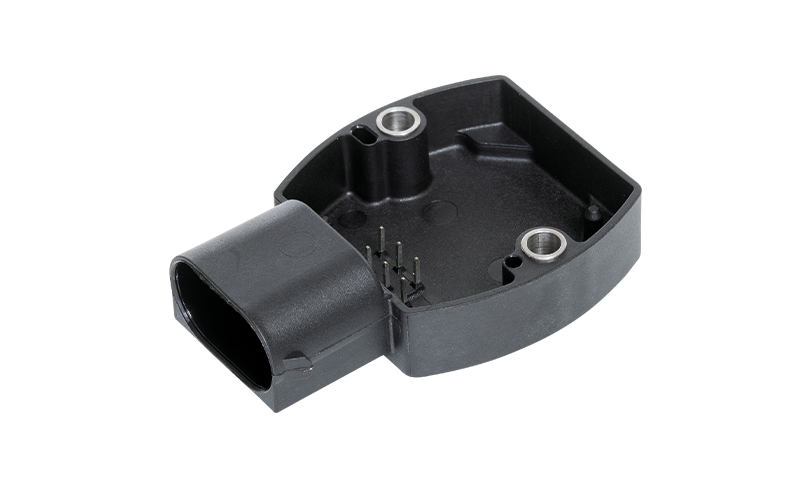 Contactless rotary position sensors based on the Hall Effect principle are, for example, used in mobile agricultural and construction machinery.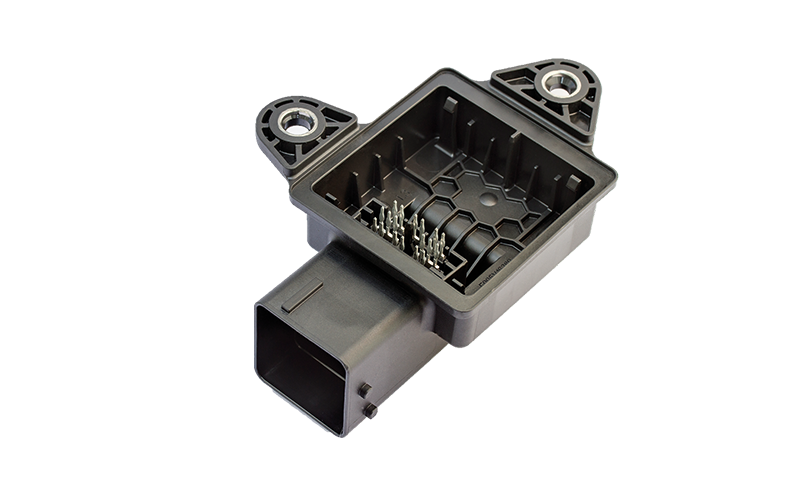 The automatic start/stop system is also used in commercial vehicles. It reduces consumption and CO2 emissions, especially when there are frequent stops.
The manufacturing process of a plastic hybrids
Roughly speaking, the production process for sensor housings can be divided into four to five steps. In the first step, the individual parts (pins, bushings, etc.) are inserted into the injection mould. This is followed by overmoulding the parts using precision injection moulding processes. The selected process equipment can reduce the process time in the injection moulding machine by up to 40%. Depending on requirements, further production steps may be necessary after overmoulding, such as the attachment of a pressure compensation element, etc. The second to last step consists of the use of various testing methods to check, amongst other things, the completeness of the inserts, tightness, dimensional accuracy, cleanliness and to check for short-circuits. In the last step the sensor housings are packed in small load carriers (KLTs). Naturally, pre- and post-manufacture treatments, such as cleaning, can also be integrated at suitable points in the process. Our fully automated production has the advantage that deviations are minimized. Once adjusted, processes can be carried out at a very high precision level in very large quantities. Continuous improvement potentials, e.g. in testing technology, are implemented independently of the component. An excellent example of modern housing technology is the housing for rotation rate sensors MM5/MM7 with dimensions of just 54 x 80 x 21 mm.
Top class plastic hybrids – materials and properties
One of the most commonly used materials is polybutylene terephthalate, or PBT for short. This plastic can be processed while maintaining dimensional stability and is highly temperature resistant. Due to this feature it is the ideal material for the large temperature differences that occur in cars. Special types of this plastic are selected for specific requirements, e.g. flow-optimized for finer contours, hydrolysis-stabilized for humid environments and, of course, laser-markable types. In addition, we process almost all engineering plastics. The resistance of this material to mechanical wear and tear allows it to withstand the vibrations that occur in vehicles over a long period of time. PBT also proves to be very resistant to most solvents.
The systems, tools and inserts are custom-made by certified specialists to the required quality standards. We believe that a short reaction time is vital for delivery reliability. The suppliers of our network stand united in these strengths.
We process bushings with press-fit zones (press-fit technology), solder connections and bonding surfaces as a standard. These can be bent, separated and inserted by us as bulk material or directly on the line. Turned and punch-rolled bushings made of various materials and with all kinds of surfaces are used in the production process. These materials are usually fed to the production line by means of vibratory bowl conveyors. Other forms of supply can, of course, also be integrated. In the injection moulding process, we use work piece carrier concepts or rotary table machines. Many injection moulding machines use interchangeable inserts and are variant capable. With regard to pre- and post-manufacture processes and inspections, everything that can be automated can be integrated. To name just a few examples: Overpressure testing, electrical continuity, high-voltage testing, ultrasonic welding or bonding of pressure compensation elements, laser marking, automated optical inspection (e.g. bonding surface inspection), welding processes, cleaning…
Talk to us, we will find a solution.
Areas of application for 2E mechatronic housing technology
Individually manufactured housings are predominantly used in the automotive industry. As a certified supplier according to IATF 16949 the quality requirements in every process are met. Examples include the manufacture of housings for:
• Yaw rate sensors as part of ESP©
• Automatic start stop control systems
• NOx sensors as part of the exhaust system
• Side airbag sensors.