A new level
of mulTifuncTionaliTy.
E-Mail: info@2e-mechatronic.de Phone: +49 (0)7021 / 93010
discover The possibiliTies
MID technology (Mechatronic Integrated Devices) enables the manufacture of three-dimensional, injection-moulded circuit carriers as well as the integration of mechanical, electronic, thermal, fl uidic and optical functions in almost any type of moulded component. The advantages of this result in a higher degree of miniaturisation, the implementation of new functions and applications, as well as a shortening of the process chain.
As one of the world's leading single source suppliers for MID, we manufacture our own innovative products and are also happy to apply our know-how and many years of experience to accompany our customers throughout the entire process of creating a new product. Regular participation in research projects rounds off our dedication to the continuous further development of this innovative technology.
ManufacTure of innovaTive, Three-dimensional
circuiT carriers using The LDS process
Conductor path structures can be produced effi ciently on three-dimensional components using LPKF laser direct structuring. Changes to the circuit layout merely require the programme to be adapted. LDS is therefore by far the most frequently used process for producing MIDs. Mechatronic integrated devices produced using LDS are particularly suitable for functions such as antenna structures (RFID,NFC), connection technology (plugs, encapsulation) and sensory or optical tasks. By the way: fully functional prototypes can be produced under close-to-production conditions based on the CAD data.
AdvanTages of MID-based
cusTomised producTs
and in-house developmenTs
Flow sensor
– miniaturisation
– produced as SMD
– integration of fluidic, electrical and
mechanical functions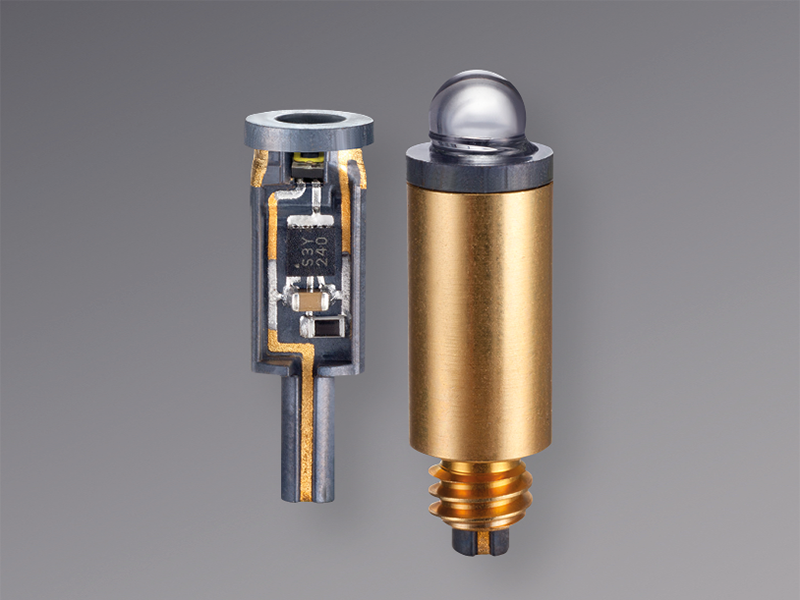 LED lighting elements
– integrated constant current
– LED retro-fit for halogen solution
– considerably longer battery life
Modular LED designer light
– integration of sensor technology and interfaces
– hybrid solution MID / circuit board
– automated production process possible by
using MID-based, rigid modules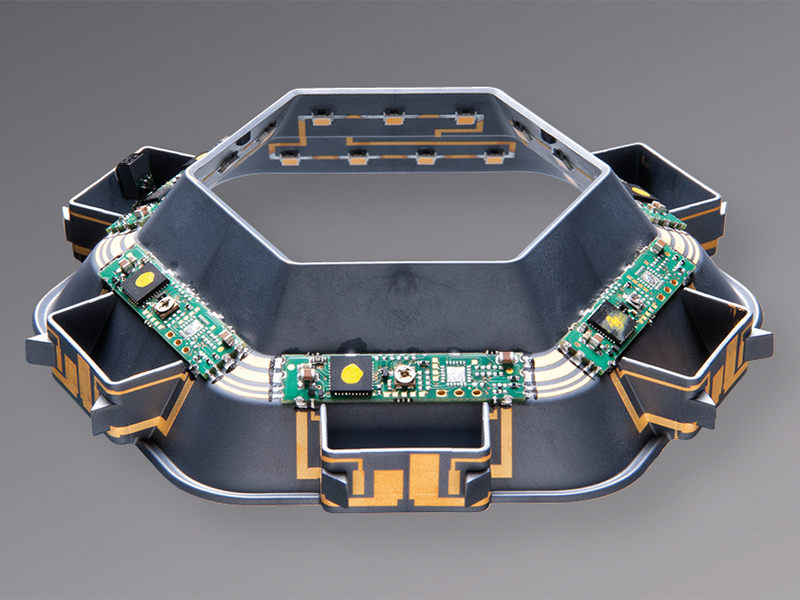 Continence trainer
– connections integrated in MID
– slim design for patient comfort
– MID overmoulded using biocompatible
thermoplastic
OLED lighting elements
– easy integration into lighting systems
– plug and play solution
– qlare-free uniform are lighting by means of integrated electronics
– MID housing as optimum addition to the flat OLED structure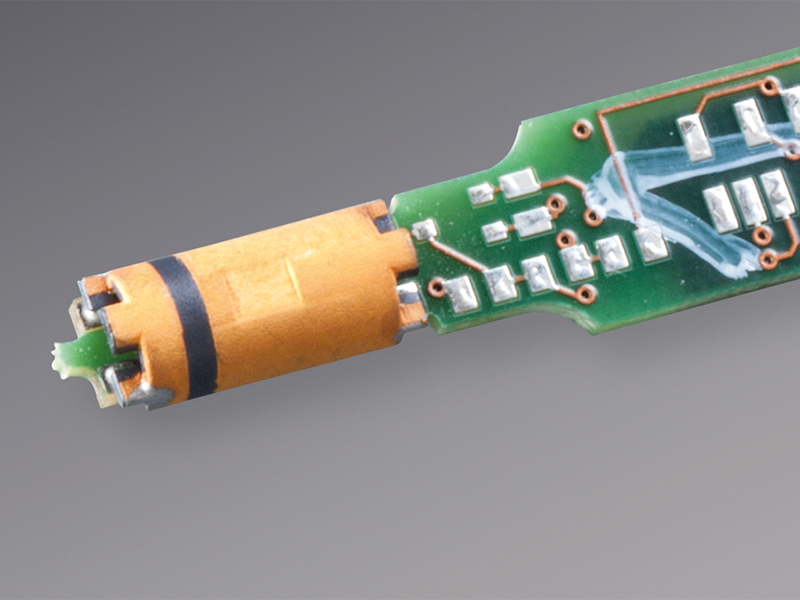 Electrodes
– 2 variations by adapting
the laser programme
– parts automatically processable as SMDs
– use of reflow-soldering for simplification of process
At 2E quality has top priority throughout the entire supply, development and production chain.
Our management system is 100% focused on meeting the needs of our customers and can look back on a longstanding success story. On that you can depend.
Certifi cation based on the most important automotive and environmental standards is testimony to the path we have successfully taken. But over and above these demands we are also committed to our partners, the environment and the social challenges of our time.
Sustainability must be lived. Each and every day anew. And every day with ideas encompassing a future-oriented vision. This, of course, applies to all areas of life and work, in our communication with each other as well as in technical projects.