LDS producT sample (OLED)
In connection with the MID technology, the organic light diodes maintain their flat structure and can simultaneously be equipped with a housing and the required electronics and connection technology.
Requests to: info@2e-mechatronic.de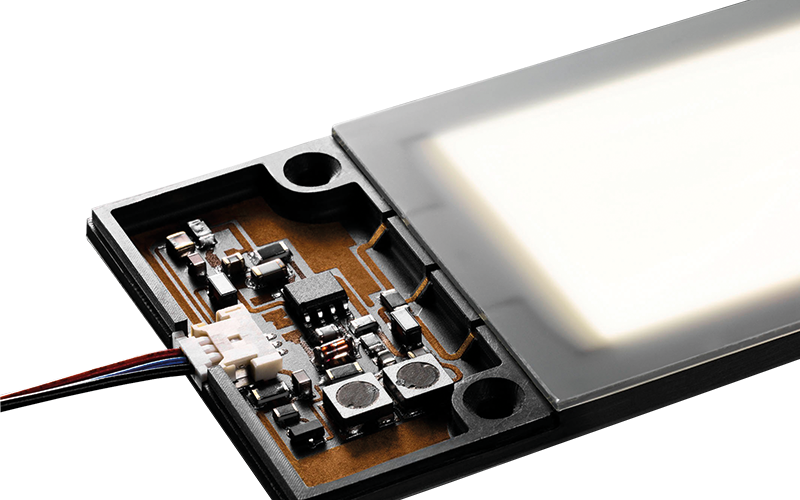 AdvanTages of OLED in combinaTion wiTh MID Technology
MID technology allows the electronics to be integrated into the flat design in a space-saving manner.
Three-dimensional conductor tracks make optimal use of installation space possible.
The complete module can be used as a plug&play solution.
Electronics and connection technology can be adapted to customer specifications.
OLED – modern lighting solutions with special features
The organic light-emitting diode is a component that, like the normal LED, is used for lighting. It consists of several layers and usually has a very flat structure. A housing produced using MID (Mechatronic Integrated Devices) technology and incorporating laser-structured conductor paths is suitable for accommodating the OLED as well as the electronic parts.
The optimum flat structure is thus retained.
Our company is certified according to IATF 16949 and ISO 14001.
Details about the certification can be found here www.tuev-sued.com/ms-zert