In addition to the automotive industry and in medical technology, 2E products are also used in other branches of industry. This is especially true for the products developed by 2E such as inclination sensors and DIN connectors. However, individual solutions such as housings and special connectors are also possible.
E-Mail: info@2e-mechatronic.de Phone: +49 (0)7021 / 93010
Our fluidic-capacitive 360° inclination sensors determine
the position angle of an object in relation to the earth's gravitational field.
2E develops and manufactures various designs for demanding measuring tasks.
Customized solutions are also possible. Our inclination sensors
are used in a wide variety of applications with great success
such as construction machinery, solar trackers and measuring instruments.
There are a number of interfaces to choose from, such as MODBUS (RS485), CAN/CANopen
and analogue interfaces.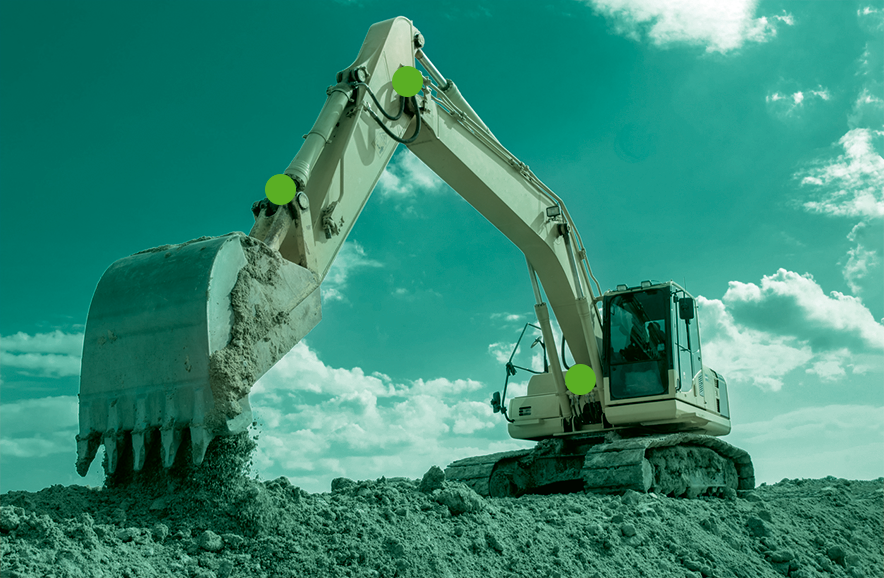 Connectors represent the heart of every cable harness and are available in all shapes and sizes. A high quality connector should plug in with minimal effort, have as low a contact resistance as possible, be protected against polarity reversal and not work itself loose independently. We meet these requirements with our wide range of standard connectors, in particular female connectors, pin headers and male connectors. Besides having 40 years of experience in the production of standardised connections, we have also developed our own connectors. Examples of this are the E-MSP and FOKA for IGBT.
360° inclinaTion sensor
Modbus (RS485)
The robust industrial version in aluminum housing with RS485 output and Modbus protocol. Addressable and individually configurable.
360° inclinaTion sensor
OEM
The space-saving OEM version can be connected to the existing electronics in a customer's housing by means of a pin header or ribbon cable (FFC). Communication follows I²C or RS232 protocol.
360° inclinaTion sensor
CAN/CANopen
Factory configured for CAN use, individually configurable for CANopen applications (CiA410 compliant). In robust aluminum housing with M12 circular connector.
ConnecTors DIN 41617
male connecTors
The E-L17 male connectors have been developed referring to DIN 41617 and have the option of 13, 21, or 31 solderable pins with a termination grid of 2.5mm. The contact surfaces are tin-plated, silver-plated or gold-plated, depending on the type.
ConnecTors
IEC 60603-2/BF F
The F female connectors, which can be used at temperatures of -55° to +125°C, have a maximum of 48 solder pins or Faston contacts. These connectors can also be coded to prevent the possibility of a connection error. We are happy to provide appropriate coding elements.
The space-saving module plug connectors are an in-house development in the area of standard connectors. They are available in two versions, 2- or 3-pole, and can be placed side by side as required. Female and male connectors with solder pins are available.