360° inclinaTion sensor analog
High-quality analog power interface in aluminum housing
with M8 round connector.
Requests to: info@2e-mechatronic.de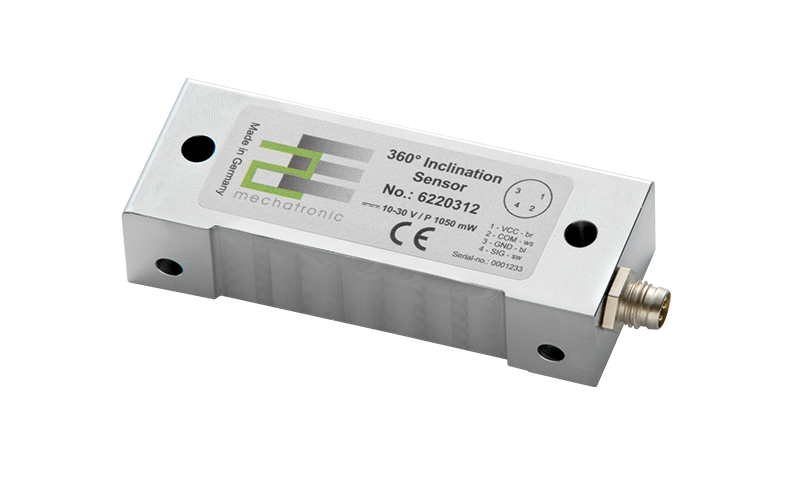 ±0,1% (measuring range <360°)
0,1° (measuring range <100°)
Temperature dependence ±0,01% / 10K
Further information is available directly via the download link:
The robust aluminum housing can be attached to the side or on top of the measuring surface and it can be connected to the reader unit with an M8 sensor connector. The high-quality electronics of the digital-to-analogue converter offer the best results in the conversion of the digitally available inclination angle value with minimal temperature interference.
Our company is certified according to IATF 16949 and ISO 14001.
Details about the certification can be found here www.tuev-sued.com/ms-zert