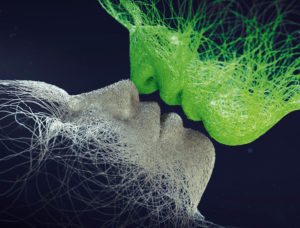 Connectors – tested millions of times.
Connectors according to DIN 41612 / IEC 60603-2 have been tested millions of times for decades and are available in many different shapes and sizes. A high quality connector should plug in with minimal effort, have as low a contact resistance as possible, be protected against polarity reversal and not work itself loose independently. We meet these requirements with our wide range of standard connectors, in particular female connectors and pin headers. Besides having 40 years of experience in the production of standardised connections, we have also developed our own connectors. Examples of this are the E-MSP and FOKA for IGBT.
Requests to: info@2e-mechatronic.de
The H11 connectors have been developed referring to DIN 41612 and are available in different versions as female and male connectors. This is one of 13 standard types in this connector family and is suitable for operating currents of up to 20A.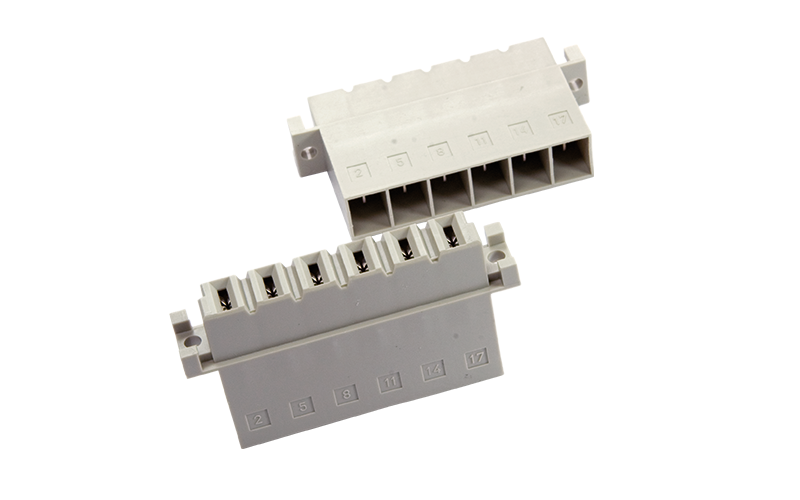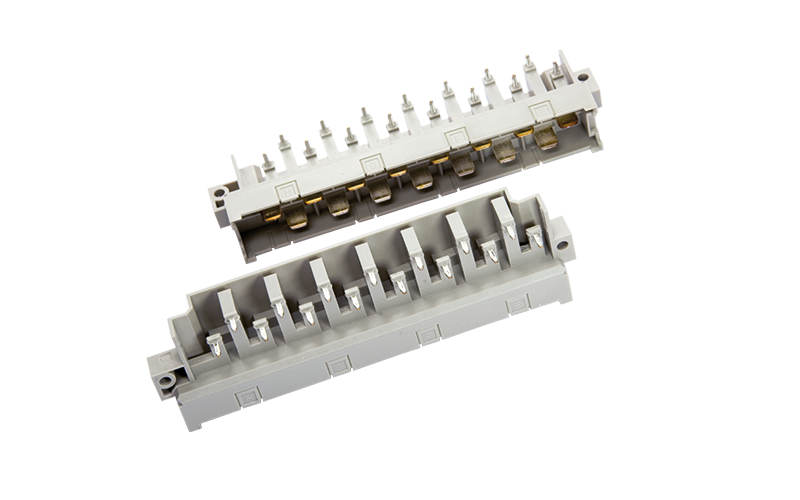 The H15 female and male connectors are available with straight or inverted solder pins, press-fit contacts as well as Faston terminals or with a combination of connections. All versions are quality class 1 (500 mating cycle rating).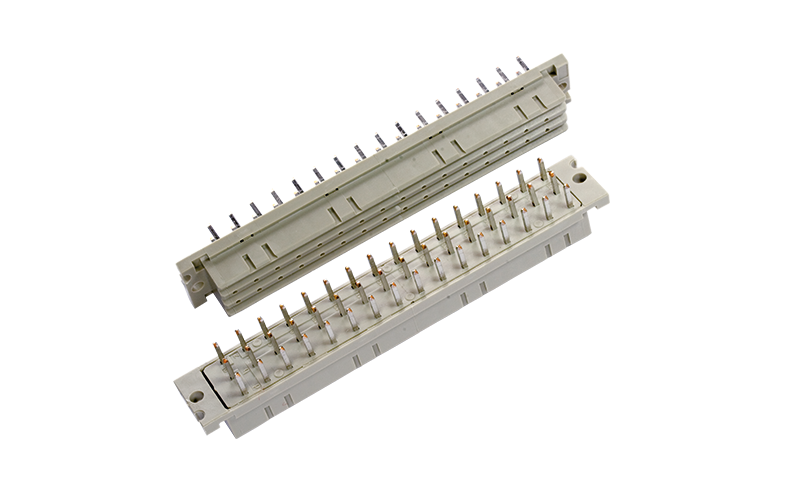 The F female and male connectors, which can be used at temperatures of -55° to +125°C, have a maximum of 48 solder pins or Faston contacts. These connectors can also be coded to prevent the possibility of a connection error. We are happy to provide appropriate coding elements.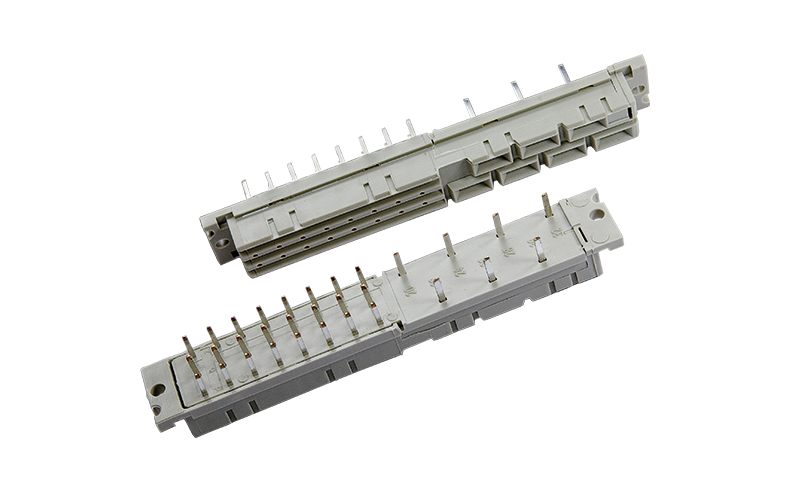 This type of connector is a combination of F and H. The female connector is equipped with a total of 23 or 31 solder pins or Faston contacts and has an integrated coding element. The contact zone in the F-part is gold-plated.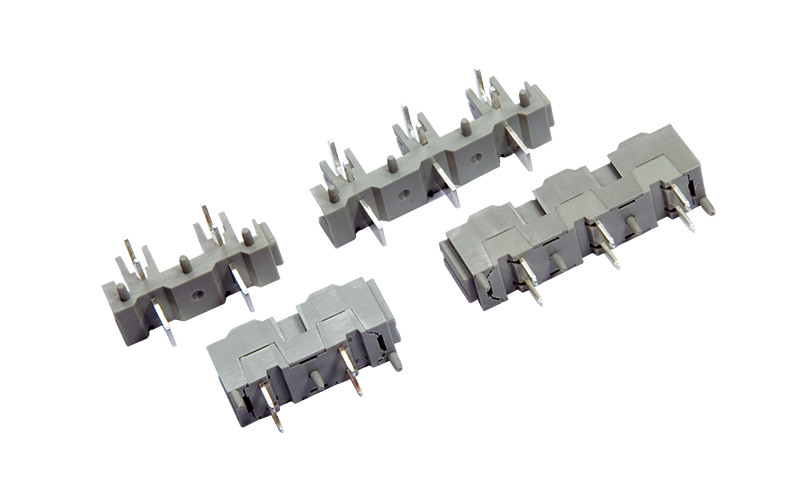 The space-saving module plug connectors are an in-house development in the area of standard connectors. They are available in two versions, 2- or 3-pole, and can be placed side by side as required. Female and male connectors with solder pins are available.
For the safe and simple connection of IGBT modules and PCBs 2E has developed special standard connectors (Formkabel). The manufacturers of the modules recommend the use of our FOKA. We can also provide you with customised versions on request.
Our range of standard connectors
One of the most important aspects when selecting a connector is the number of available contacts. The spectrum ranges from the E-MSP series with two or three contacts to the E-L12/BF F series with 48 contacts. In between we supply other connectors with the required number of contacts.
The use of high quality, resilient plastics ensures that our connectors are very resistant to thermal influences. The operating temperature of our connectors is between -55 and +125°C and in the case of the FOKA series between -25 and +85°C. Our products can therefore also be used in places with greatly fluctuating temperatures.
The permitted operating currents influence the electrical power which can be transmitted from the connector. Connectors such as the E-MSP or the IEC-60603-2BF H11 transmit electrical currents of up to 20 amps. The contact resistances in such cases are in the region of up to 25 milliohm, whereby some connectors have less than 8 milliohm. These low resistances transmit even small currents reliably and reduce the build-up of heat in the plug.
Depending on where they are used the connectors are subject to a variety of demands. Cable harnesses in cars, for example, are connected once and should thereafter function reliably for many years without corrosion of the contacts or an increase in contact resistance. For the test set-up during the development phase, however, a large number of mating cycles are the basic requirement for continuous operation of a connector.
Our connectors are manufactured using the most modern processes and carefully tested according to our quality standards. This means that, even for large quantities, we are able to guarantee that our female connectors and pin headers  function perfectly.