2E's development expertise goes even further than project management and research projects. We also develop our very own products up to batch production readiness. The impetus frequently comes from projects funded by the German Federal Ministry of Education and Research (BMBF) and Germany's Innovation Programme or Small and Medium-Sized Enterprises (ZIM). A good example is the inclination sensor, which emerged from a research project, was subsequently developed to be suitable for batch production and is now available in a number of variants. Another example is the MID-based LED-UNC lighting element. We refined this product in corresponding projects and as a result it now finds its use in many different applications.
E-Mail: info@2e-mechatronic.de Phone: +49 (0)7021 / 93010
Our fluidic capacitive 360° inclination sensors determine the orientation angle
of an object in relation to the Earth's gravitational field. 2E develops and
manufactures various designs for demanding measuring tasks. Customized
solutions are also possible. Our inclination sensors are used in a wide variety
of applications with great success such as construction machinery,
solar trackers and measuring instruments. Different interfaces such as
MODBUS (RS485), CAN/CANopen and analog are available.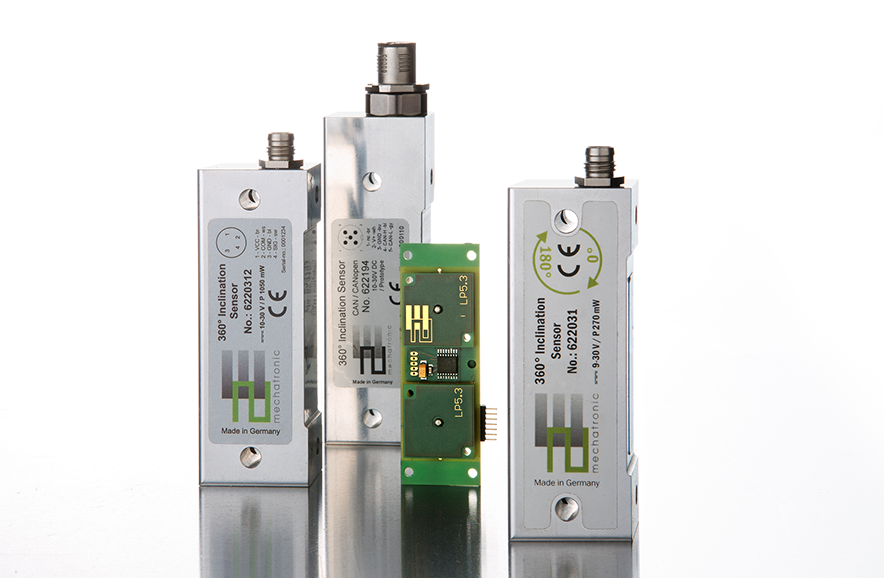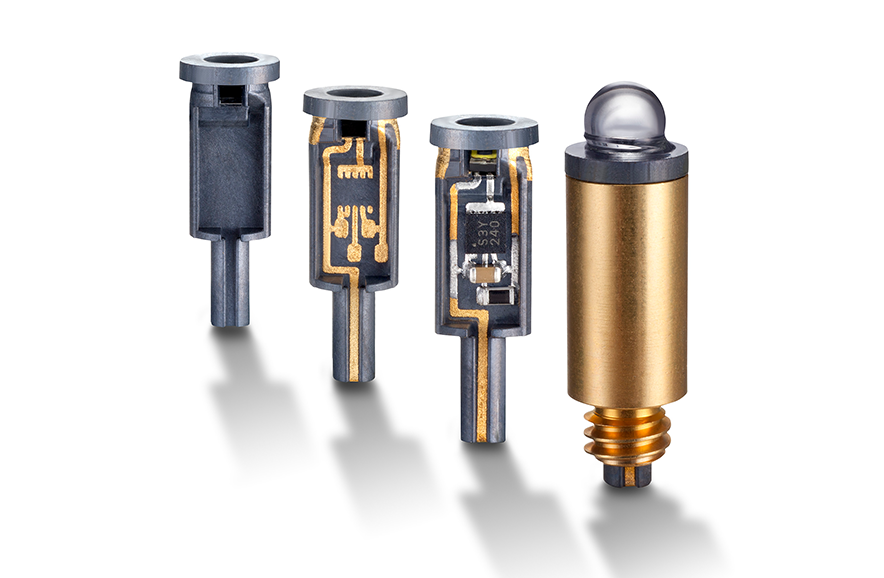 UNC is short for Unified Coarse Thread, which corresponds to a standardized thread. 2E develops and produces LED elements for various applications based on MID technology (Mechatronic Integrated Devices), which can directly replace previous solutions such as halogen lamps. This replacement not only reduces consumption, but also significantly increases the service life of the illuminants. In addition, LEDs also allow the light colour to be chosen according to requirement and in this way increase the quality of light. Another advantage of our MID LED is the integrated constant-current power supply unit, which ensures uniform brightness, even when the battery voltage decreases. A typical example for the application of UNC LED diodes is their use in laryngoscopes.
2E customers do not only enjoy the advantages of our support and extensive expertise in the development of their products, but we also assist with the realization of products based on our highly developed MID-technology.