360° InclinaTion sensor MODBUS (RS485)
The robust industrial version in aluminum housing with
RS485 output and Modbus protocol. Addressable and
individually configurable.
Requests to: info@2e-mechatronic.de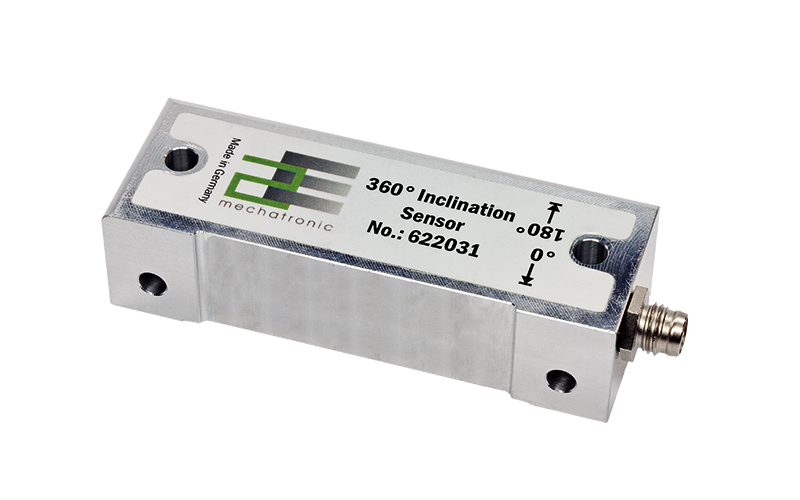 +10 – +40°C: <±0,1°,
-40 – +85°C: <±0,15°
Further information is available directly via the download link:
This sensor offers the advantages of digital angle calculating directly after acquisition of the raw data. Falsification of the calculation by external influences is thus excluded. Node address, baud rate, offset and, for example, number of measurements for the determination of the average value can be configured individually. Furthermore, it is also possible to reverse the measuring direction and the setting of the angle value from 0 to 359.99° or +179.99° to -180°. It goes without saying that the baud rate can also be set individually. In addition to the inclination angle, the sensor can also display its temperature. The robust aluminium housing can be attached to the side or on top of the measuring surface and it can be connected to the reader unit with an M8 sensor connector.
Our company is certified according to IATF 16949 and ISO 14001.
Details about the certification can be found here www.tuev-sued.com/ms-zert