ConnecTor for ConTrol UniT Frames for Auxiliary HeaTing
Combination of several connectors and mechanical holding fixtures in the high temperature range of an assembly.
Requests to: info@2e-mechatronic.de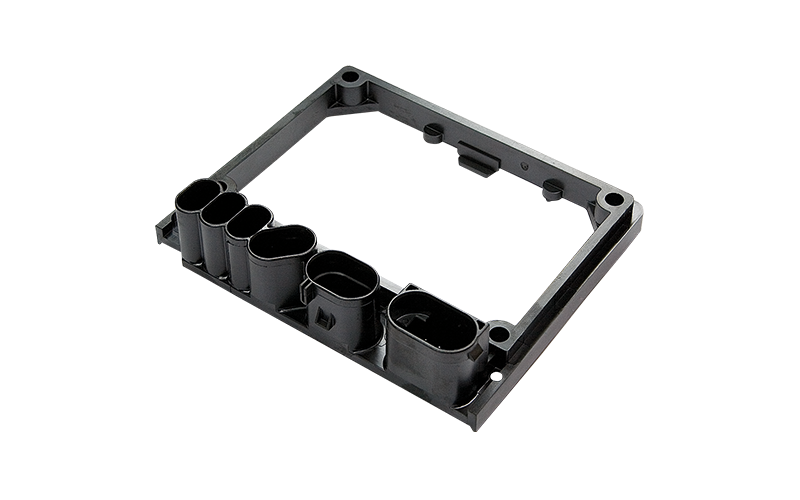 > Insulating body material
Contacts overmoulded, cranked 64 pin
High-temperature resistant plastic
Fully oder half automated depending on volume
*Contacts and insertion parts are placed into the injection moulding tool and are overmoulded
*Contacts are pressed into the insulation body after injection moulding
*Stamped flat contacts
*Turned circular pins
*Wire based pins (e.g. 0.64 x 0.64mm²)
Further information is available directly via the download link:
Control unit frames for auxiliary heating
The various contacts are singulated fully automatically, cranked if necessary and inserted into a precision injection moulding tool. After having been overmoulded with the high temperature plastic PPS, various features are tested, also fully automatically. The component accommodates the control unit of a parking heater in the automotive sector and is installed directly above the burner.
Our company is certified according to IATF 16949 and ISO 14001.
Details about the certification can be found here www.tuev-sued.com/ms-zert