Your Technology parTner for The world of Tomorrow.
Thanks to our expertise and continuous research and development work, 2E-mechatronic is ideally set up for the future. We work in close cooperation with a wide range of industries in both product development and series production.
E-Mail: info@2e-mechatronic.de Phone: +49 (0)7021 / 93010
your indusTry. our challenge.
Our products are found in a wide range of applications. Our hybrid housings for sensors in the automotive industry, just to name one of our products, are to a large extent used for safety-relevant applications. Our connectors find their use in almost all industries. In the field of MID-technology, we count ourselves among the leading manufacturers and our MID-based solutions are even used in medical technology. Our high-precision inclination sensors also have a wide range of applications, from laser distance measuring devices to construction machinery and solar tracking stations or the correction of misaligned teeth.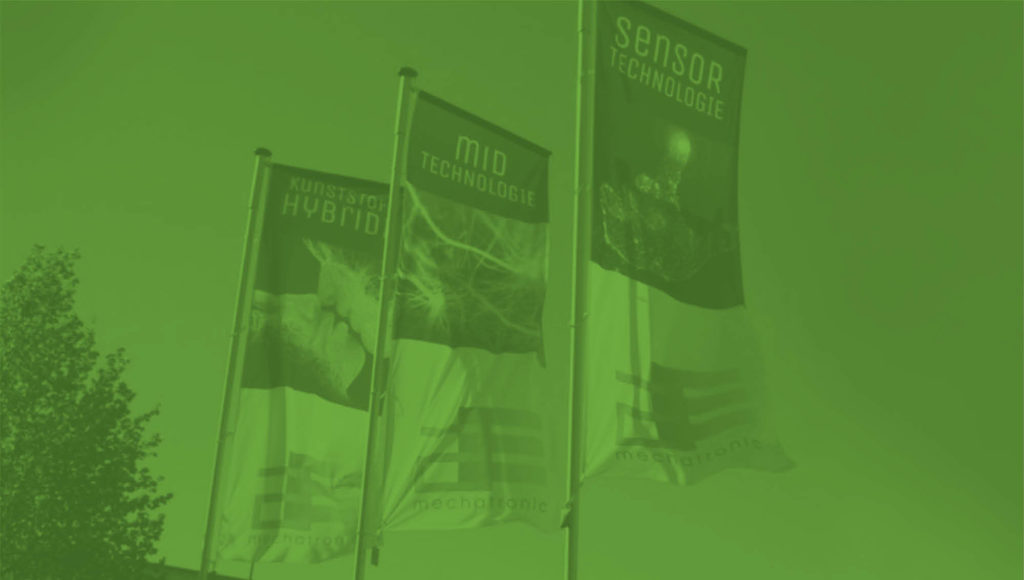 our services. InnovaTiv & reliable.
Project management/series production
Our qualified project managers from our own R&D department ensure a conscientious and professional project support which strives to achieve optimal results. We manufacture plastic hybrids in large series on fully automatic production lines which were specifically developed for this purpose. In addition, we manufacture complete MID assemblies in our electronics production using LDS processes (LaserDirectStructuring) as well as our in-house developed high-precision 360° inclination sensors.
We offer development support across our complete product portfolio. In doing so, we pay special attention to product designs that are suitable for production. The development of new innovative in-house products is often initiated by funded research projects.
2E is permanently involved in projects funded by the Federal Ministry of Education and Research and Germany's Innovation Programme for Small and Medium-sized Enterprises. Partners in these projects are companies and institutes from all sectors. These projects result in product innovations and those which show potential are then developed further up to series production.
Our company is certified according to IATF 16949 and ISO 14001.
Details about the certification can be found here www.tuev-sued.com/ms-zert