Housing for ESP® Yaw RaTe Sensor
The significant reduction in housing size serves as evidence for the ongoing refinement process of integrated sensor technologies. Once again, the tried and tested press-fit technology is the method of choice for these housings.
Requests to: info@2e-mechatronic.de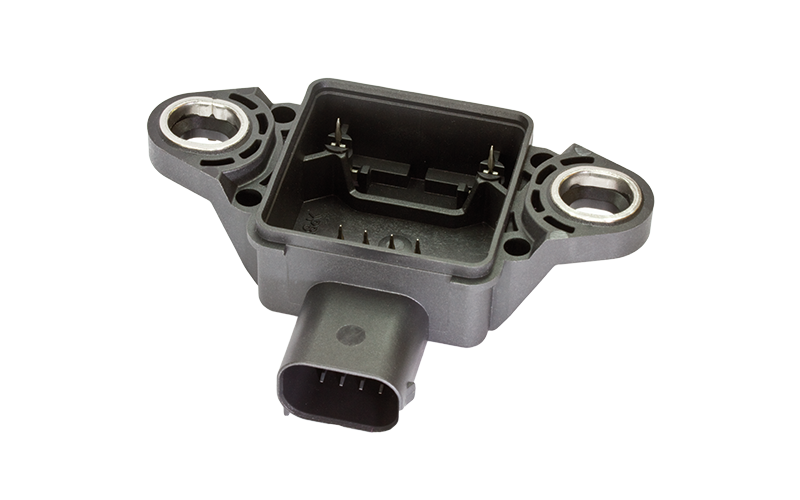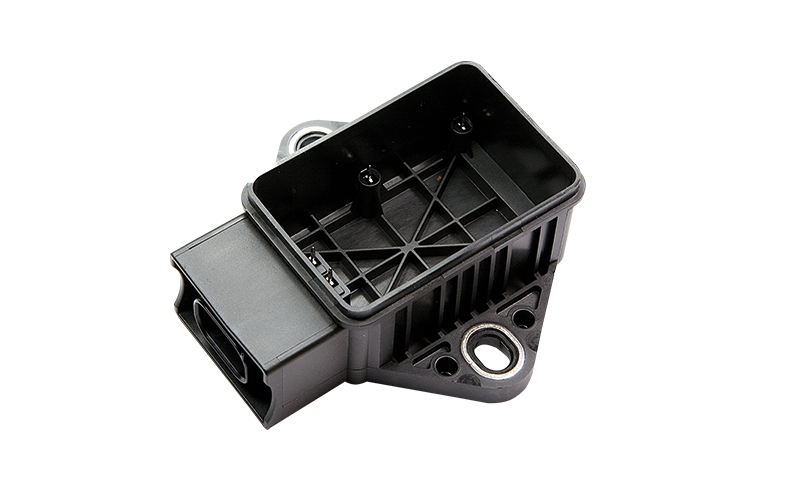 > Insulating body material
PBT or PA66, glasfaserverstärkt
Production of 3 generations with up to 8 variants per generation, 4-6 contacts and 2-10 mounting pins with press-fit zone, 2 bushings, laser-welded rim, fully or semi-automated production
Further information is available directly via the download link:
Housing for ESP® yaw rate sensor
The yaw rate sensor is part of the ESP® (electronic stability program) or ESC (electronic stability control) and measures the rotational movement of a body (in this case the vehicle) in all axes. Yaw rate sensors are also used in other applications, such as smartphones or game consoles. The MEMS-based sensors apply the principle of the so-called Coriolis force to detect the movements.
The modern housings made by 2E mechatronic provide effective protection for all sensitive electronics
Yaw rate sensor housings are manufactured by precision injection moulding. Their integration into fully automated production lines means that very large quantities can be produced at competitive prices. For smaller quantities in the commercial vehicle sector a semi-automatic concept has been developed that efficiently meets the respective quality requirements and reduces possible human error to a minimum. The yaw rate sensor is part of a safety-relevant system. For this reason, it is of paramount importance that both insertion and connection of the electronic components meet the highest quality standards. We constantly monitor the production process of our housings and subject every single one to testing for all possible major faults before they are sent on their way to the production sites of our global customers. In addition to ensuring dimensional accuracy of the housings, it is essential to avoid all metallic contamination in order to exclude the possibility that the customer's miniaturized electronic components may malfunction. Gripper systems and tools must be optimally designed, coordinated and adjusted to each other to ensure that such a contamination is avoided.
Our company is certified according to IATF 16949 and ISO 14001.
Details about the certification can be found here www.tuev-sued.com/ms-zert