360° inclinaTion sensor CAN/CANopen
Factory configured for CAN use, individually configurable for CANopen applications (CiA410 compliant). In robust aluminum housing with M12 circular connector.
Requests to: info@2e-mechatronic.de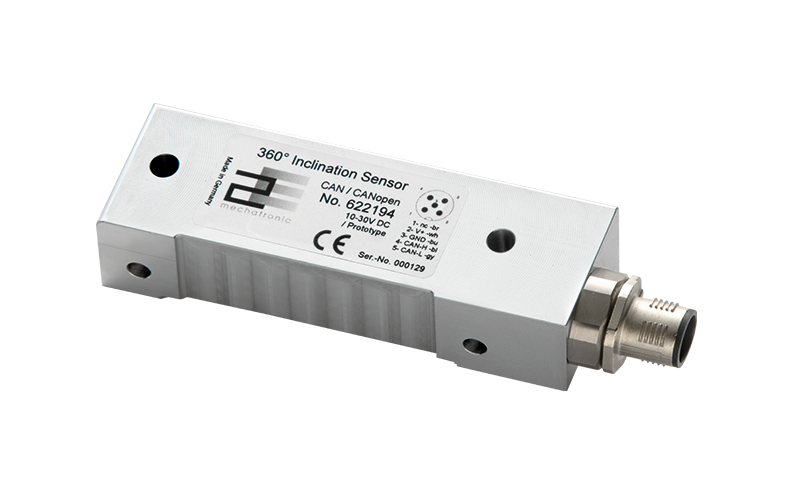 +10 – +40°C: <±0,1°,
-40 – +85°C: <±0,15°
Further information is available directly via the download link:
This sensor offers the advantages of digital angle calculating directly after acquisition of the raw data. Falsification of the calculation by external influences is thus excluded. The sensor can be easily connected for operation in a CAN. It sends its measured values into the network at node address 1 by default. The signal is supplemented by a heartbeat (1Hz). Due to the implementation of the CiA410 profile, the sensor offers countless setting options, such as resolution, direction of rotation, offset, etc. Communication can be adapted to customer requirements for use in the CANopen network. The robust aluminum housing can be attached to the side or on top of the measuring surface and it can be connected to the reader unit with an M12 sensor connector.
Our company is certified according to IATF 16949 and ISO 14001.
Details about the certification can be found here www.tuev-sued.com/ms-zert